Unfortunately our shipment with DSB PF/PFR didn't make it with last weekend's air shipment from Hong Kong to Copenhagen, due to low air freight capacity. But it is now confirmed to be with this weekend's air freight. The cars will therefore be dispatched to the shops this coming week.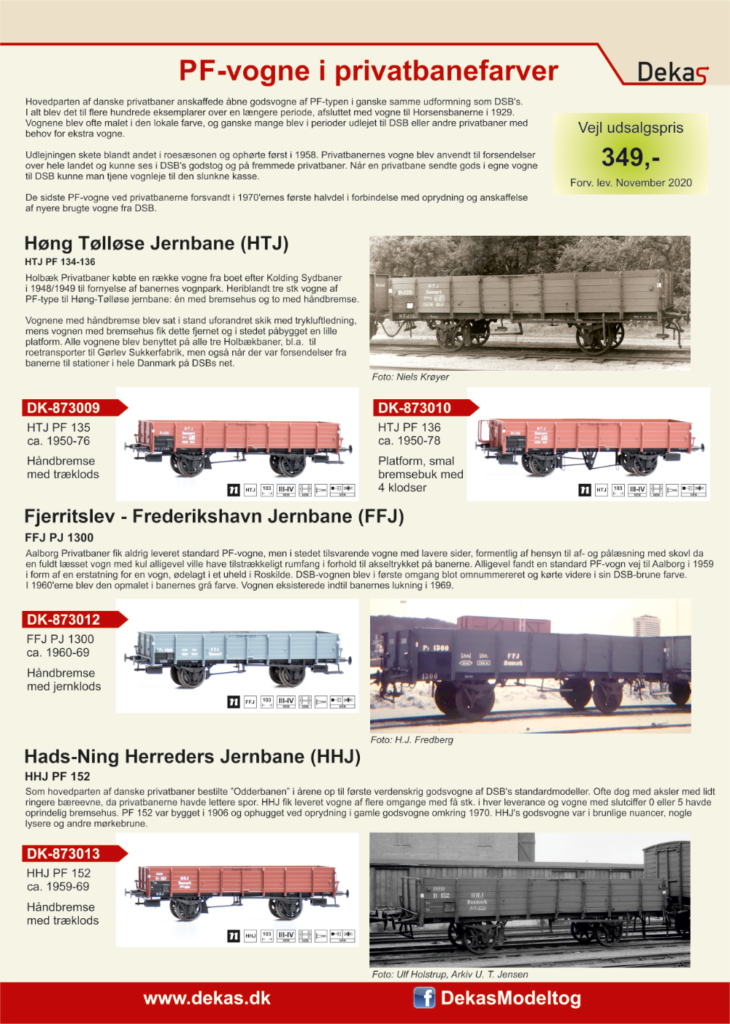 This week the factory shipped one more pallet to us, with air freight, including 1st batch of PF wagons from the private railways – including HTJ, FFJ and HHJ branches. These items has now been added to our homepage.
DK-873009 HTJ PF 135, with handbrake
DK-873010 HTJ PF 136, with brakeplatform
DK-873012 FFJ PJ 1300, with handbrake
DK-873013 HHJ PF 152, with handbrake
We made a small flyer (only in Danish) with the cars.

The cars will be in the shops in 2 weeks time ~12th November 2020.